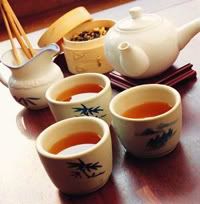 This month we're featuring our Green Tea candle. This scent has been flying off the shelves and is by far our best seller.


"Green Tea is a scent that I have always found to be very calming. It seems to help calm the mind and the nerves. It's one of those scents that you really don't want to find hits you with an overpowering punch, but instead with a gentle relaxing flow of fragrance. The Green Tea candle that I purchased from DAME Candle Company was everything I expected and more. I am most pleased with my order and plan to place more orders in the future." -Lea

Crisp and refreshing with an invigorating herbal/ lemon scent, this candle will bring a sense of calm and balance to your home.


Buy an 8oz and a 12oz Green Tea candle set and receive a box of Green Tea for free!


There are many benefits to drinking green tea. There are four primary polyphenols in green tea and they are often collectively referred to as catechins. Powerful antioxidants, catechins have been shown in recent studies to fight viruses, slow aging, and have a beneficial effect on health.


Special Benefits of Green Tea:







Reduces high blood pressure. Drinking green tea represses angiotensin II which leads to high blood pressure.


Lowers blood sugar. Green tea polyphenols and polysaccharides are effective in lowering blood sugar.


Fights cancer. There have been many studies that have shown that green tea catechins are effective at preventing cancer.



Green tea also boosts the immune system because of its high concentrations of polyphenols and flavenoids.



Green tea antioxidants have been shown to lower cholesterol.

-Wendy